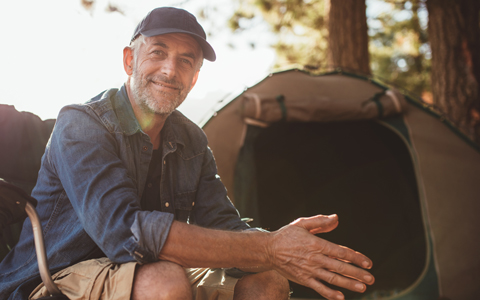 It is our highest priority to keep you in excellent dental health, and even missing teeth can't change that commitment. That is why, at Kelley Family Dentistry, we offer dentures as a restorative option for your missing teeth. It is not necessary to live with the inconveniences of missing teeth when they can be replaced. We offer custom-made traditional and implant-supported dentures.
A good fit is important when it comes to dentures because they will work their best when they fit well. We can provide you with custom-made dentures for a comfortable fit and proper function, whether traditional or implant-supported.
Traditional Dentures
We provide traditional dentures for both partial tooth restoration and total tooth restoration. Traditional dentures should be removed at night for cleaning, which will help prevent gum disease and tooth decay for any remaining natural teeth. Be sure to brush your mouth, tongue, gums, and remaining teeth with a soft-bristled toothbrush to maintain good oral health.
Implant-Supported Dentures
The implant-supported dentures are secured to dental implant posts that are embedded in the jaw. This type of denture looks and feels like your natural teeth with the added stability of implants. As a further benefit, some implant-supported dentures do not have to be removed at night for cleaning and can be brushed like natural teeth.
The Benefits of Dentures
If you are missing several teeth, dentures will definitely improve your smile. You will be able to eat and speak more easily, and you may find yourself smiling more! But these are not the only benefit of dentures. Wearing dentures can help restore strength to the jaw and support for facial muscles, making you look and feel younger and healthier.
If you have missing teeth, give us a call or make an online appointment to come in for an evaluation. Perhaps dentures are the best option for restoring your missing teeth!