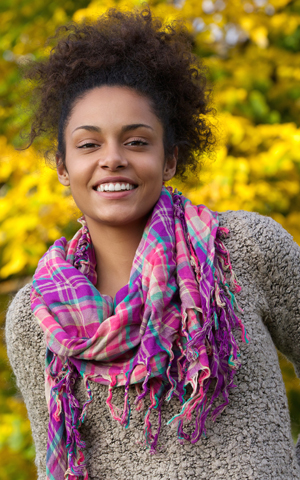 A bright white smile is a beautiful thing, and at Kelley Family Dentistry we want you to feel beautiful when you smile. That is why we offer professional teeth whitening as part of our dental services.
We understand that it can be frustrating when all of your diligent brushing and flossing does little to make your teeth whiter. We know that even when you do the best that you can, some teeth stains are very difficult to remove. Those difficult stains will need professional teeth whitening! There are many reasons why teeth lose their natural whiteness. Here are a few:
Food Stains – there are many types of foods that can leave stains on your teeth if eaten consistently over a long period of time.
Drink Stains – natural juice drinks, sodas, coffee, and tea can also leave stains on your teeth.
Tobacco Stains – the use of any type of tobacco product (cigarettes, cigars, pipes or chewing tobacco) will stain your teeth.
Medications – there are certain types of antibiotics and other medications that can stain your teeth.
Aging – the natural process of aging can cause a dark pigment to form over the teeth.
We offer two types of professional teeth whitening options: ZOOM! for in-office treatments and take-home bleach treatments with custom dental trays.
ZOOM! Teeth Whitening
If your preference is to have your teeth whitening treatments done in our office, we will use the ZOOM! professional whitening system. The in-office treatment can usually be completed in a single office visit.
Take Home Teeth Whitening With Custom Trays
If you choose the take-home option of professional teeth whitening, then you will be given a whitening kit along with all of the instructions and continued support you will need to get the best results.
No matter the professional teeth whitening option you choose, we will be sure to provide you with all that you need to get the best res/request-an-appointment/ults possible.
If you want whiter teeth, give us a call today or schedule an online appointment!