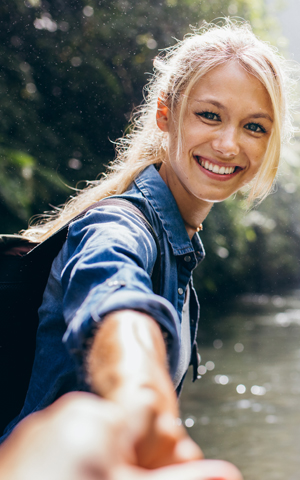 At Kelley Family Dentistry we are very aware of the fear that some people have of dentists, and that is why we are extremely sensitive to how you feel when you are in our dental office. We try very hard to make your dental experience with us a relaxing and enjoyable one, but we understand that sometimes fear brings great anxiety. Soothing words are not always effective in calming fears and concerns, and it is for those times that we offer sedation dentistry.
If you or your children avoid dental checkups for fear of dentists, dental sedation might be the best option. We offer three types of dental sedation, and the right one for you will be based on your preference and our recommendation.
Nitrous Oxide (Laughing Gas) Sedation
One of the most common methods of dental sedation is nitrous oxide, which is better known as laughing gas. With this method of sedation, you will be given a recommended dose of laughing gas through a mask that is placed over your nose. Once the sedation is working, you will still be conscious, but you will feel relaxed and at ease during your dental procedure.
Oral Conscious Sedation
For some children and adults, a mask over the nose will only add to their anxiety, and if this is the case, we can offer oral conscious sedation. With oral conscious sedation, the sedative medication is given in the form of a pill or liquid instead of through a mask. You will be aware of everything around you, but you will feel relaxed. If you choose this method, be sure that you have a ride to and from your appointment.
IV Sedation
Intravenous (IV) sedation is a form of dental sedation that involves administering the sedative medication directly into the vein. With IV sedation, you will not be able to recall anything about your dental procedure, which makes it a good option for anyone who is extremely nervous about being in a dental office and having dental work done. Be sure to have a ride home from your appointment.
Don't let your fear keep you from giving your teeth and gums the dental care they need and deserve. Call or schedule and online appointment with Kelley Family Dentistry, and we will be sure to make your dental office experience anxiety free!